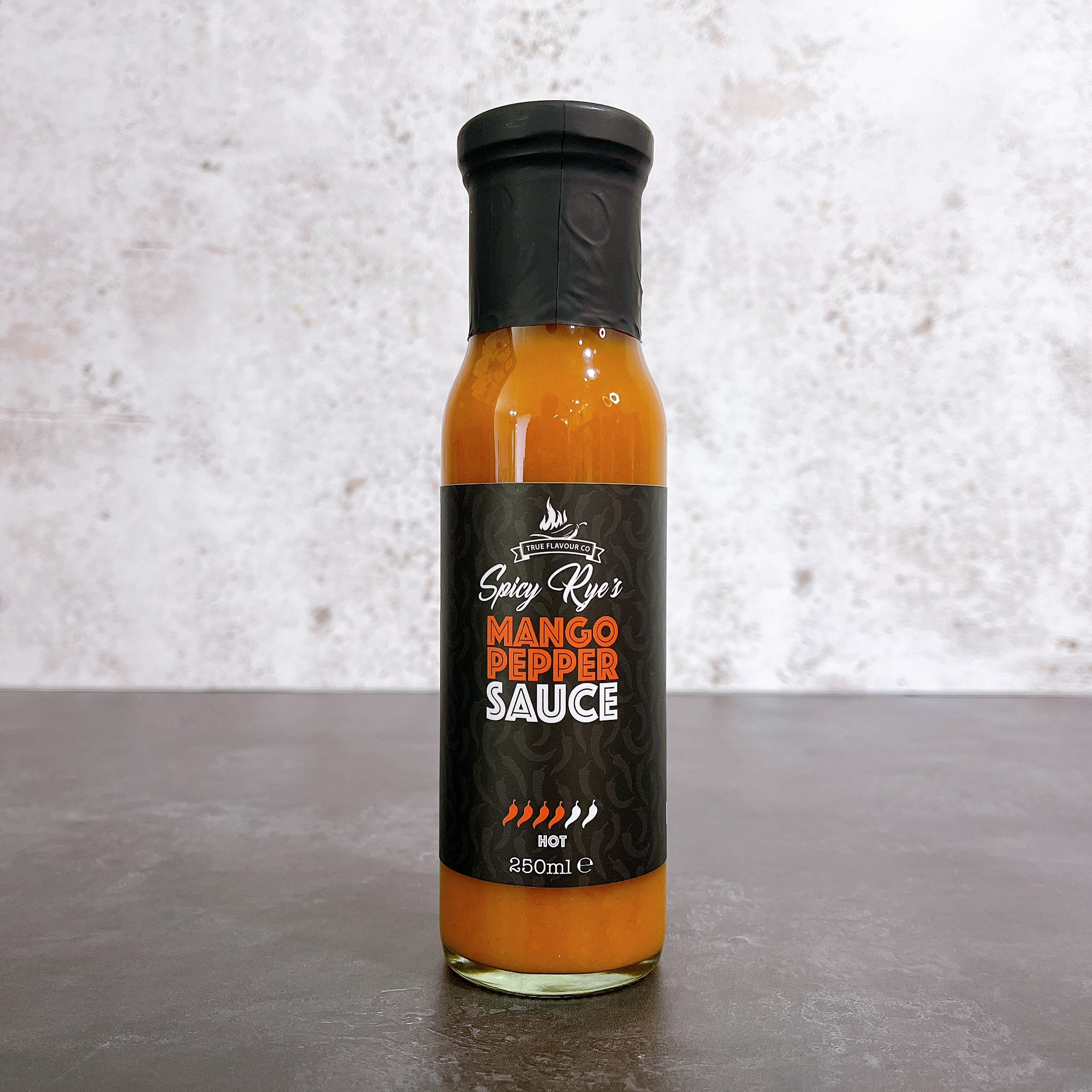 Mango Pepper Sauce
Introducing Spicy Rye's Mango Pepper Sauce – a compelling blend of sweet mangoes and fiery peppers designed to awaken your taste buds and elevate your culinary experience. Our versatile sauce is perfect for:
Marinades: Infuse your meat, poultry, or seafood with a burst of flavour by using our sauce as a marinade, ensuring a tender and juicy result every time.

Glazes: Add a glossy, fruity-spicy finish to grilled or baked dishes, creating a delicious caramelised crust.

Dipping: Enjoy a delightful dip for spring rolls, samosas, or tortilla chips, adding a sweet and spicy kick to your snack time.

Salad Dressings: Mix olive oil and vinegar for a zesty, tropical salad dressing that brightens up greens.

Stir-fries: Enrich your vegetable or noodle stir-fries with our Mango Pepper Sauce for an irresistible fusion of flavours.
Unlock the potential of your meals with Spicy Rye's Mango Pepper Sauce – your new secret ingredient for creating unforgettable dishes with a hint of tropical paradise.
Ingredients:
Mangoes (50.6%), Red peppers, Organic Raw Apple Cider Vinegar [Organic Apple Cider Vinegar, Diluted To 5% Acidity], Scotch Bonnet Chillies, Onions, Ginger, Garlic, Pink salt