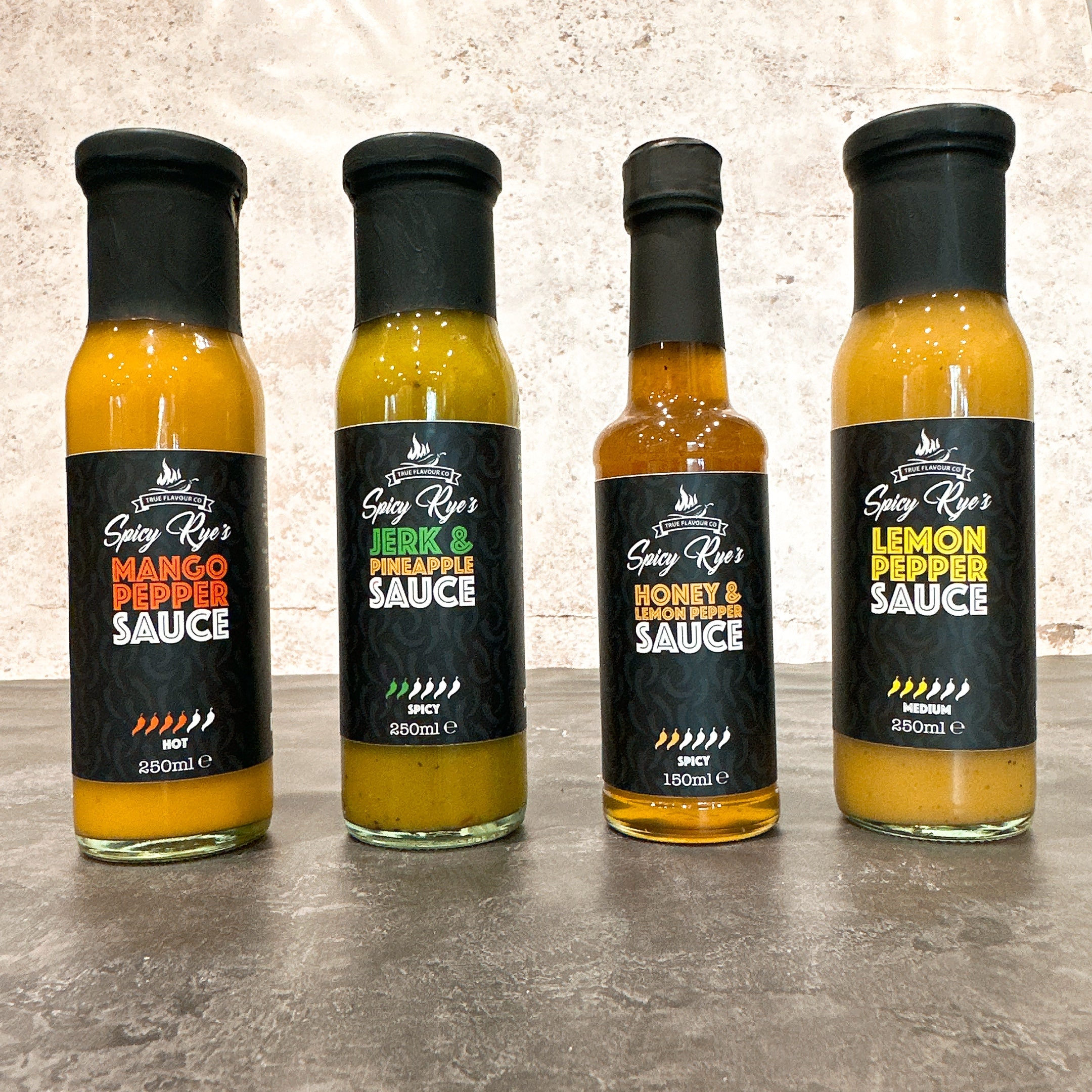 Introducing the Spicy Rye's Tropical Fusion Gift Set – a vibrant collection of our most exotic and refreshing sauces, masterfully crafted to transport your taste buds to a world of tropical flavours. Perfect for gifting or treating yourself, this set includes:
Mango Pepper Sauce: A delightful blend of sweet mangoes, fiery peppers, and aromatic spices, offering a fruity kick to your culinary creations.

Lemon Pepper Sauce: A zesty fusion of tangy lemon, bold peppers, and select spices, adding citrusy flavour to your dishes.

Jerk and Pineapple Sauce: A mouthwatering combination of savoury jerk seasoning, juicy pineapple, and smoky spices, perfect for an authentic island experience.

Honey and Lemon Pepper Sauce: A harmonious mix of sweet honey, tangy lemon, and peppery heat, creating a well-balanced symphony of flavours.

recipes

gift box
Discover the exotic charm of Spicy Rye's Tropical Fusion Gift Set – your ultimate choice for infusing your marinades, glazes, dipping sauces, condiments, and stir-fries with a delightful medley of tropical-inspired tastes. Experience the vibrant intensity of Spicy Rye's sauces, and elevate your cooking game with a touch of paradise.