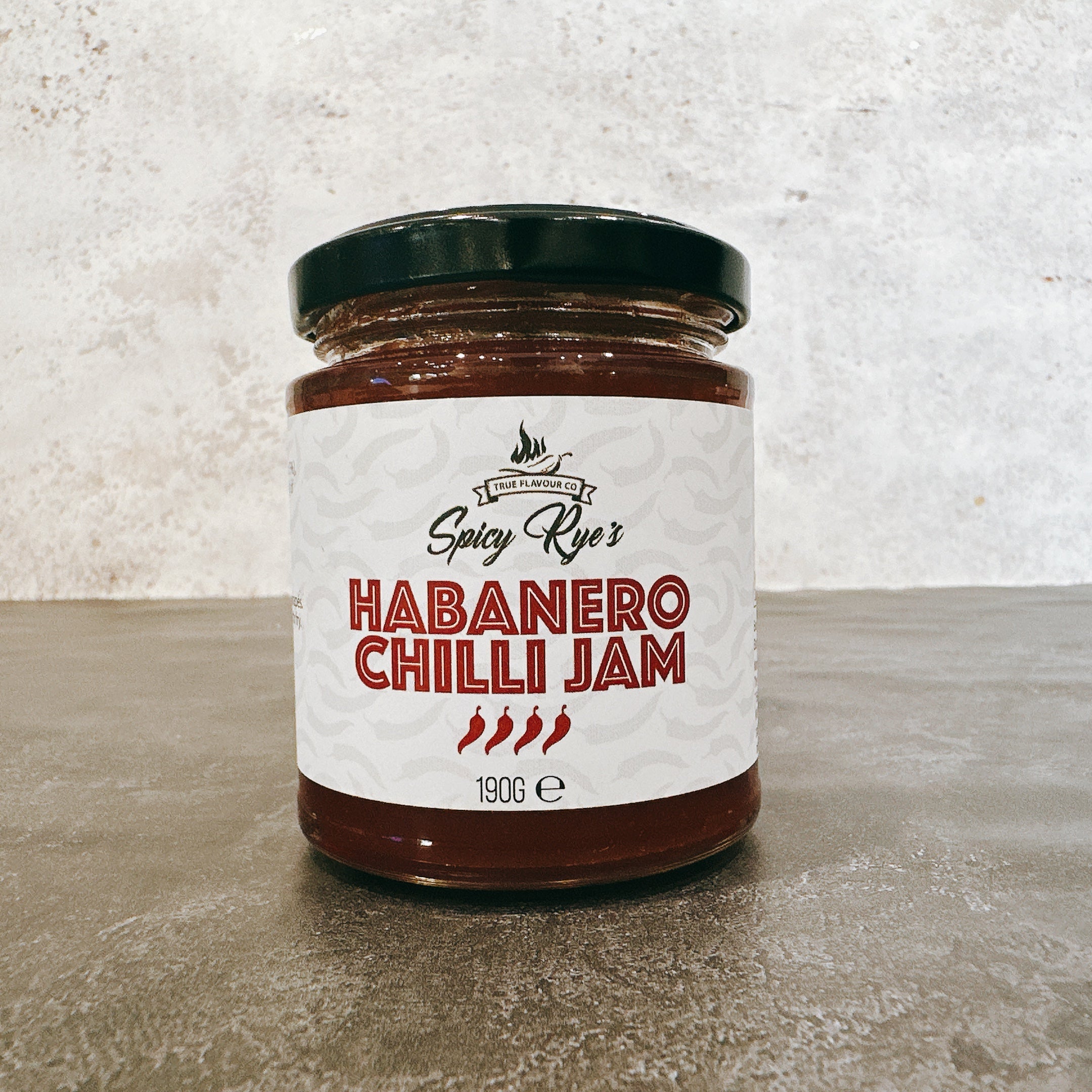 Habanero Chilli Jam
Introducing Spicy Rye's Habanero Chilli Jam – an irresistible fusion of fruity heat and luscious sweetness. Made with the tropical habanero pepper, this jam brings a vibrant and fiery kick to your dishes.
Ideal for:
Enhancing sandwiches, wraps, or burgers with a burst of tropical heat

Glazing seafood, poultry, or vegetables for a sizzling, sweet barbecue experience

Stirring into curries, soups, or stews for a spicy, fruity flair

Blending with cream cheese, yoghurt, or sour cream for a bold, exotic dip

Drizzling over grilled or roasted dishes for an unforgettable flavour explosion
Ignite your culinary creativity and transport your taste buds to a world of fiery bliss with Spicy Rye's Habanero Chilli Jam – a taste adventure you'll crave again and again!
Ingredients
Sugar, Red Pepper, Apple, Habanero Chilli (5%), Cider Vinegar, Pectin, Salt