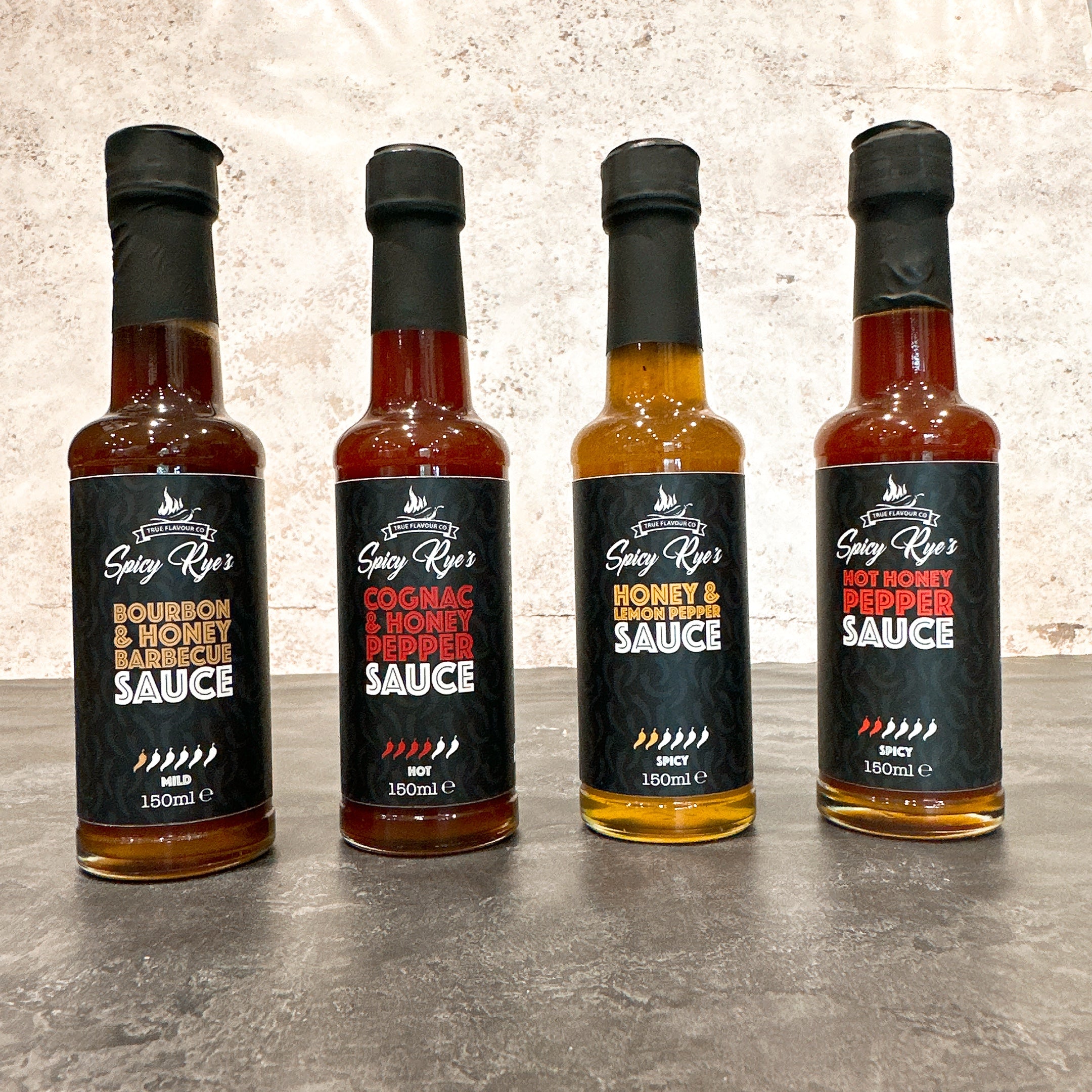 Sweet Heat Collection Gift Set
Introducing Spicy Rye's Sweet Heat Collection Gift Set – a great assortment of our most enticing and luscious sauces, masterfully crafted to delight your taste buds with the perfect harmony of sweetness and heat. Perfect for gifting or treating yourself, this set includes:
Cognac & Honey Pepper Sauce: A luxurious blend of smooth cognac, sweet honey, and bold peppers, offering a refined and elegant taste sensation.
Bourbon & Honey Pepper Sauce: A rich fusion of smooth bourbon, golden honey, and fiery peppers, creating a delectable balance of warmth and sweetness.
Honey & Lemon Pepper Sauce: A harmonious mix of sweet honey, tangy lemon, and peppery heat, delivering a well-balanced symphony of flavours.
Hot Honey Pepper Sauce: A delightful combination of golden honey, fiery peppers, and select spices, providing a mouthwatering blend of sweet heat.

Recipes

Gift box
Indulge in the irresistible charm of Spicy Rye's Sweet Heat Collection Gift Set – your ultimate choice for infusing your marinades, glazes, dipping sauces, condiments, and stir-fries with a seductive medley of sweet and spicy flavours. Experience the alluring intensity of Spicy Rye's sauces, and elevate your cooking game with a touch of sophistication.