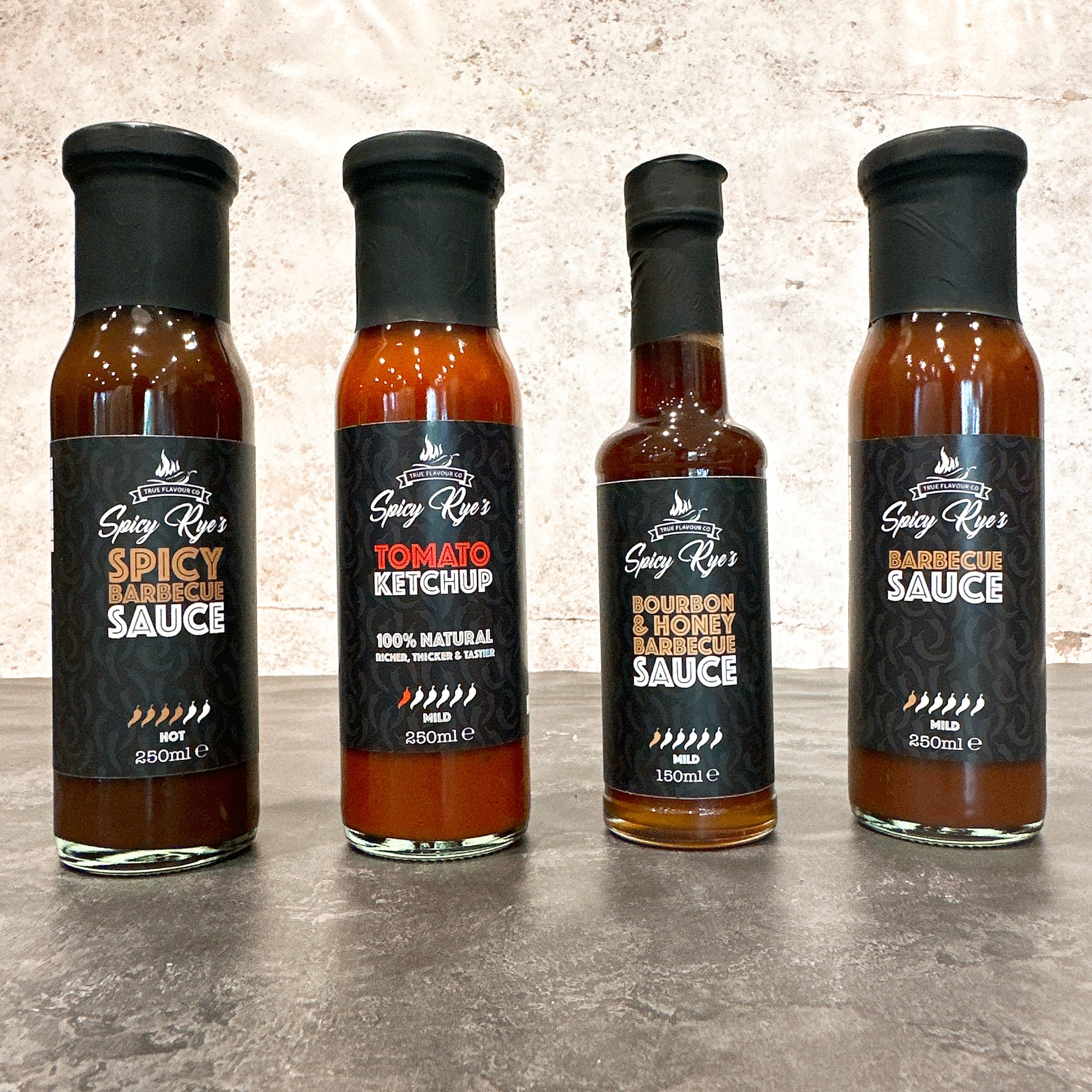 Thrill of the Grill Gift Set
Introducing Spicy Rye's Thrill of the Grill Gift Set – a handpicked collection of our most flavourful and mouthwatering sauces, expertly crafted to bring the authentic taste of the grill to your kitchen. Delight in the delicious versatility of our set, perfect for gifting or treating yourself:
Spicy BBQ Sauce: An irresistible blend of smoky barbecue flavours and fiery spices, offering a bold twist to your grilling and cooking adventures.
Smoky BBQ Sauce: A mouthwatering fusion of rich barbecue flavours and aromatic spices, delivering a satisfying and authentic smoky taste.
Bourbon & Honey BBQ Sauce: A luscious combination of smooth bourbon, sweet honey, and smoky barbecue flavours, perfect for elevating your culinary creations.
Tomato Ketchup: A delightful blend of ripe tomatoes, select spices, and a hint of sweetness, providing the perfect touch of classic flavour to your favourite dishes.
recipes
gift box
Celebrate the art of grilling with our Thrill of the Grill Gift Set – your ultimate choice for infusing your marinades, glazes, dipping sauces, sandwich spreads, and stir-fries with a delectable array of barbecue-inspired tastes. Experience the unmatched charm of Spicy Rye's sauces, and elevate your cooking game to new heights.