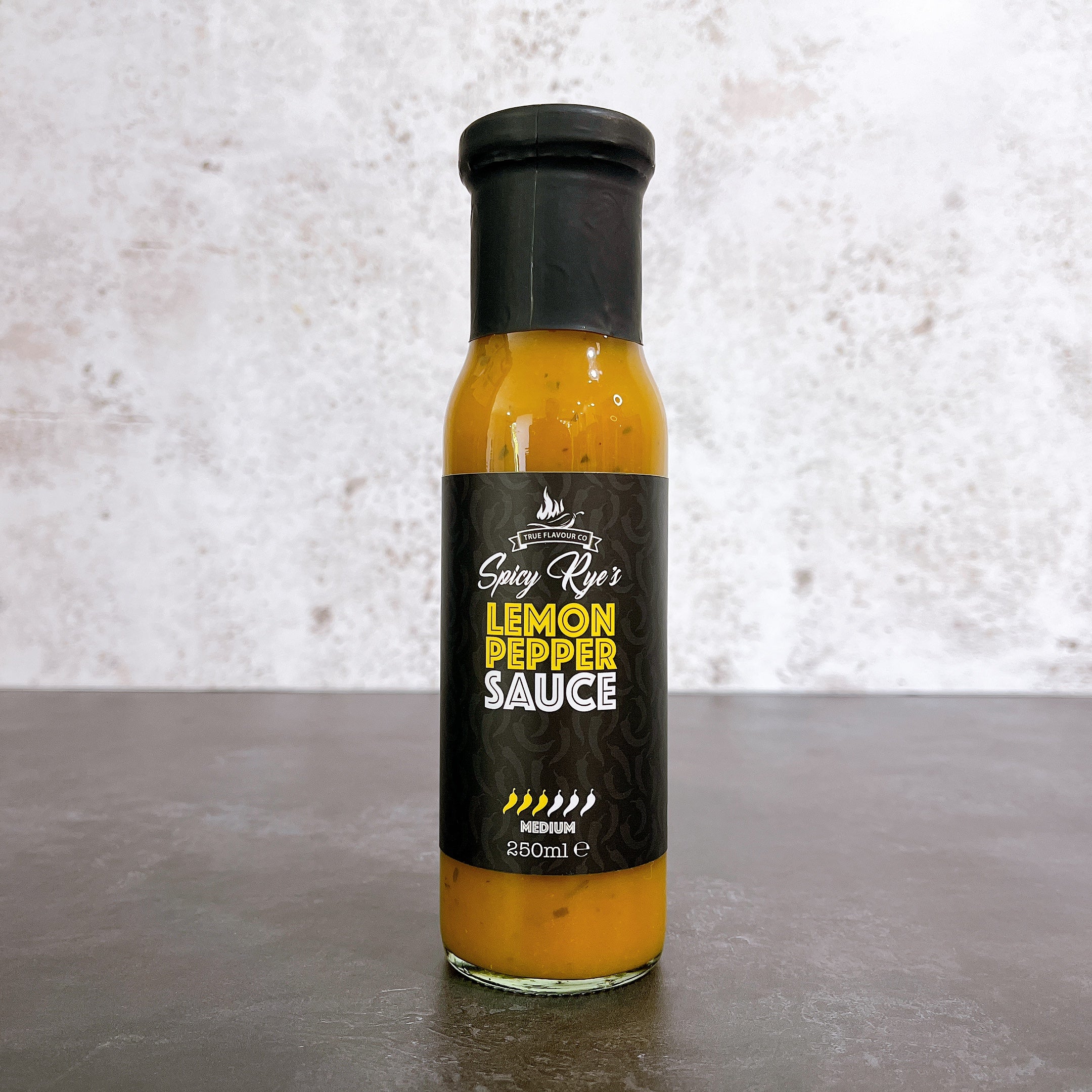 Lemon Pepper Sauce
Introducing Spicy Rye's Lemon Pepper Sauce – a delightful harmony of zesty lemon and bold pepper, expertly crafted to infuse your meals with vibrant flavour. Transform your dishes with our versatile sauce:
Marinades: add a citrusy, peppery essence to your meat, poultry, or seafood with our sauce as a marinade, ensuring a tender and flavour-packed result.

Glazes: Create a tangy, spicy crust on your grilled or baked dishes with our Lemon Pepper Sauce as a glaze, perfect for a mouthwatering finish.

Dipping: Savour a refreshing and spicy dip for appetizers like chicken wings, vegetable sticks, or chips.

Salad Dressings: Blend with olive oil and vinegar for a lively, lemon-infused salad dressing that complements any greens.

Stir-fries: Elevate your vegetable or noodle stir-fries with a splash of our Lemon Pepper Sauce, adding a zesty kick to your meal.
Spice up your cooking with Spicy Rye's Lemon Pepper Sauce – your go-to choice for a refreshing burst of flavour that brightens any dish.
Ingredients:
Lemons (24.2%), Yellow Bell Peppers, Onions, Organic Raw Apple Cider Vinegar [Organic Apple Cider Vinegar, Diluted To 5% Acidity], Oranges (9.3%), Golden Caster Sugar, Grapefruits, Yellow Habanero chilli peppers, Limes, Ginger, Garlic, Pink salt, Dried mixed herbs