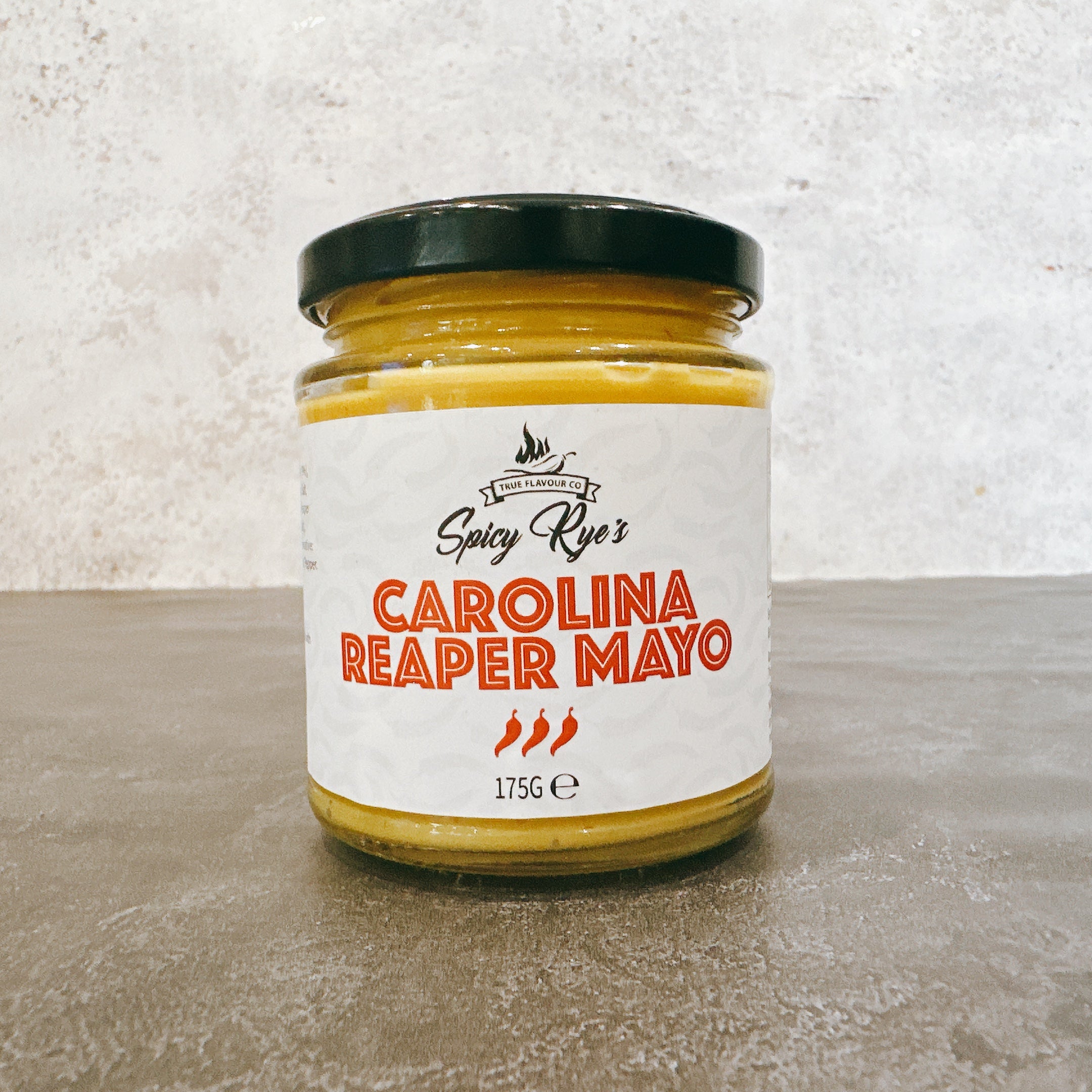 Carolina Reaper Mayo
Introducing Spicy Rye's Carolina Reaper Mayo – a thrilling fusion of creamy smoothness and blazing heat. Made with the fiery Carolina Reaper pepper, this mayo dares you to unleash your inner spice enthusiast and savour an unforgettable flavour experience.
Ideal for:
Amping up sandwiches, wraps, or burgers with a scorching, creamy kick

Mixing into potato or pasta salads for an intensely spicy twist

Dolloping onto grilled meats, fish, or vegetables for a bold, fiery finish

Blending with ketchup or mustard for a uniquely hot dipping sauce

Drizzling over tacos, nachos, or quesadillas for an explosive burst of heat
Challenge your taste buds and elevate your culinary creations with Spicy Rye's Carolina Reaper Mayo – a fiery temptation you won't be able to resist!
INGREDIENTS 
Rapeseed Oil (75%), Pasteurised Free Range Egg Yolk (9%), Dijon Mustard (Water Mustard Seed, Spirit Vinegar, Salt, Preservative: Sodium Hydrogen Sulphite), Carolina Reaper Puree (Carolina Reaper Chilli (70%, Cider Vinegar, Salt), Cider Vinegar, Lemon Juice, Sugar, Potato Starch, Salt, Pepper,