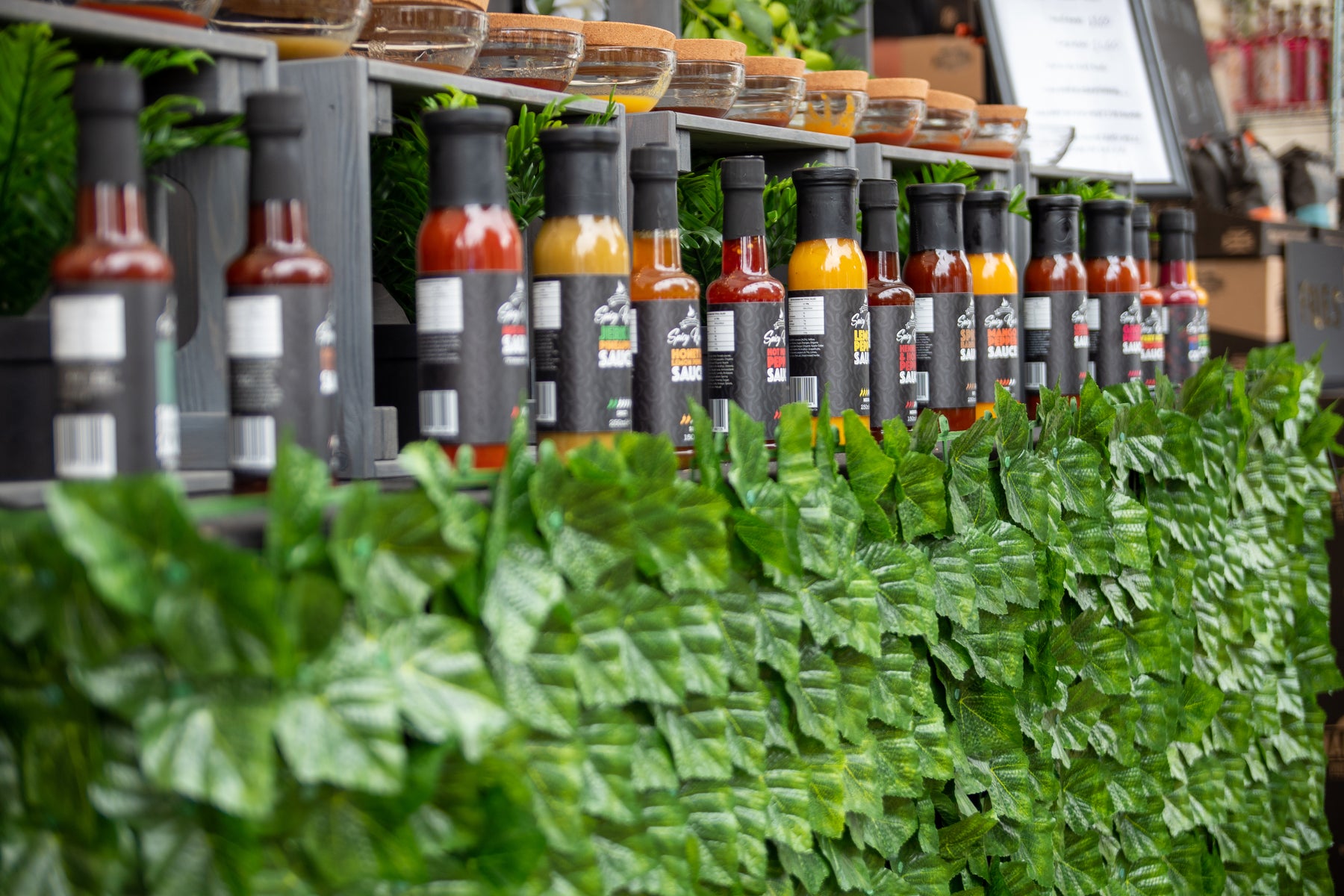 Fire up your farm shop with Spicy Rye's at wholesale costs
Fire up your farm shop with Spicy Rye's at wholesale costs
If you're a farm shop in the UK, it might be pretty tricky for you to find hot sauce companies that cater to your needs and provide you with products at wholesale costs. However, with Spicy Rye's in the market, you will never have to search again. Because alongside supplying individuals customers, we have recently also started dealing with wholesale customers!
Our wide range of products
Unlike other brands, Spicy Rye's aims to achieve the best quality when talking about hot sauces. Whether it be the basic hot sauce, the ghost pepper sauce, or the mixed berries and gin coulis, we provide you the most incredible sauces. We use the finest of ingredients to enhance the flavour of our spices. One taste of our fresh, organic product, and you will never go back to any other sauce again. Our wide variety of products will allow you to live your life to its hottest and never regret it!
What sets up apart
Our work has been greatly appreciated for not following the usual line of work; instead, putting in the time and effort to provide a unique kick to the sauces. Choosing the best combination of flavours might be difficult for others, but our experience has made it a lot easier for us.
 Spicy Rye's has already started to hit major stores!
We have already started to garner a ton of attention from large stores like Quex Barn in Birchington. The Quex Barn essentially wants to bring fresh local products to the people, and Spicy Rye's provides precisely this. We use organic and high-quality ingredients, and anyone who has tried our products before can confirm this. If you happen to be one of the stores that have the privilege of keeping our supplies at your chain, you would be sure to get a ton of compliments from your customers. So, think about it and get back to us before our supply runs out and we have to delay your order!
Spice your farm shop up with Spicy Rye's at wholesale costs
Finally getting to the part about wholesale costs, we have heard your wishes. Acting as your genie, Spicy Rye's is now available to buy at wholesale prices! If you're a farm shop and are looking over this article, here's your chance! Grab the best hot sauce in bulk from Spicy Rye's so that it's easier and quicker for you to use or sell. We introduced this specifically for farm shops in the UK because these shops usually tend to offer a range of local products that wouldn't usually be found in everyday supermarkets. Although most companies might not realize the importance of selling at wholesale costs, we do. Get some Spicy Rye's bottles in your store, and you'll be the happiest you've ever been!
Call our team now on 07999481125 for more information. https://spicyryes.com/