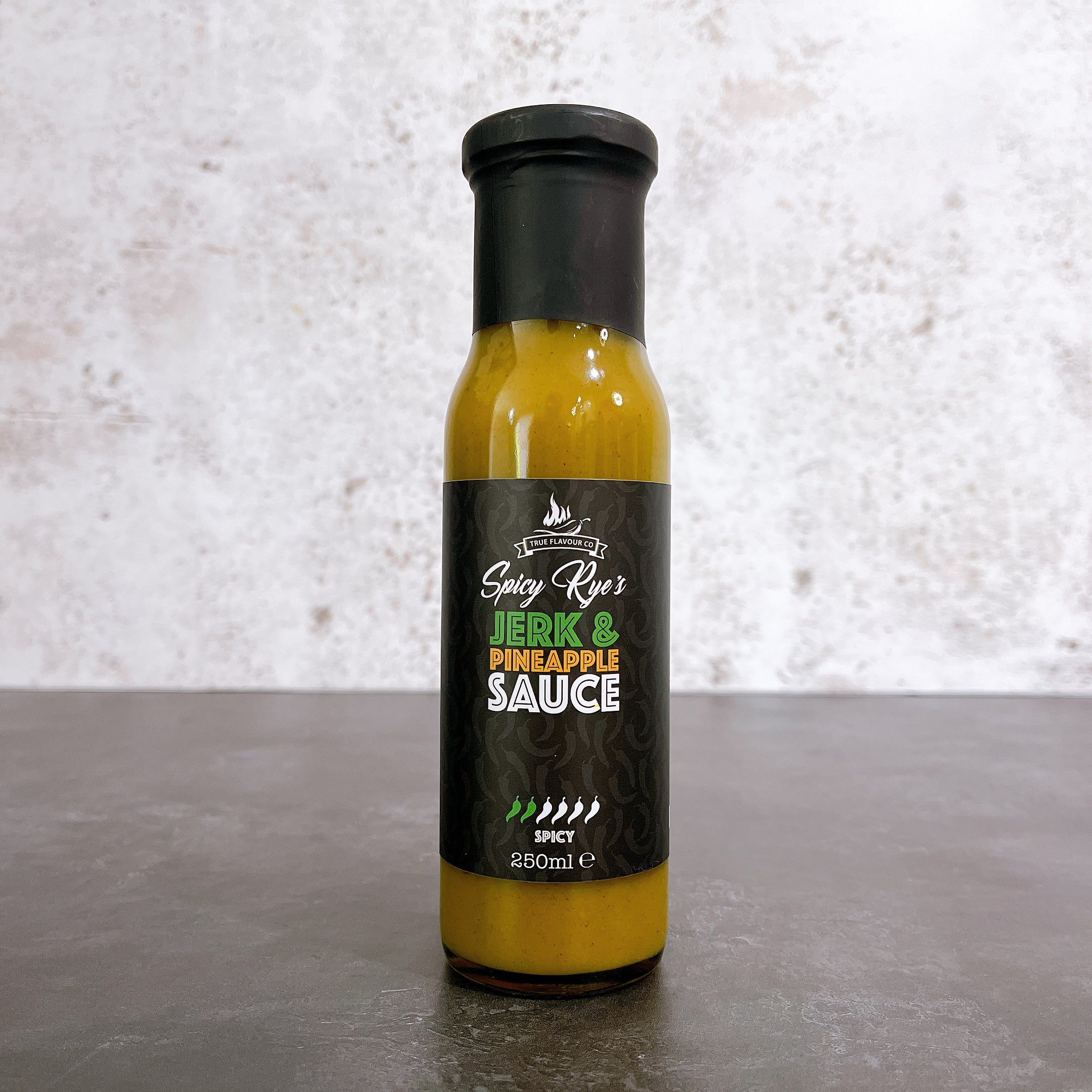 Discover the magic of Spicy Rye's Jerk and Pineapple Sauce – a delectable fusion of aromatic jerk spices and tangy pineapple, perfect for bringing the Caribbean flair to your kitchen. Elevate your dishes with our versatile sauce:
Marinades: treat your meat, poultry, or seafood with the rich flavours of our sauce as a marinade, ensuring a succulent and mouthwatering result.

Glazes: Add a tropical twist to your grilled or baked dishes by using our sauce as a glaze for a sweet, spicy, and savoury finish.

Dipping: Experience the perfect balance of zesty and sweetness as a dip for appetizers like kebabs, skewers, or crispy fries.

Salad Dressings: Combine with olive oil and vinegar for a unique, Caribbean-inspired salad dressing that enlivens your favourite greens.

Stir-fries: Enhance your vegetable or noodle stir-fries with our Jerk and Pineapple Sauce, creating an unforgettable medley of flavours.
Spicy Rye's Jerk and Pineapple Sauce is your ticket to culinary adventures – the ultimate choice for adding a touch of island paradise to your everyday meals.
Ingredients:
Pineapple, Jalapeno, Scotch Bonnet Pepper, Onion, Garlic, Ginger, Pimento, Paprika, Nutmeg, Thyme, Black Pepper, Apple Cider Vinegar, Salt