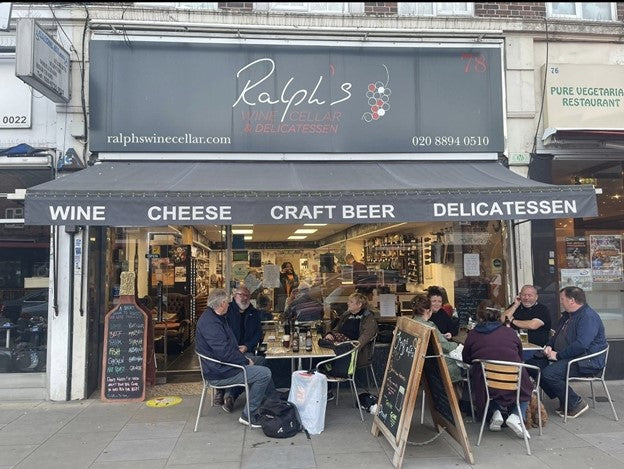 Spicy Rye's Is Now Stocked at Ralph's in Twickenham!
While back in the olden days, hot sauces were known to be a mixture of water and peppers created by Mayans, today, the famous hot sauces have evolved into a necessity for every dining table. With its growth and evolution, we got to experience various ingredients being incorporated in the recipe of hot sauces that helped it stand out from the other basic condiments.
A versatile and exciting experience offered to foodies worldwide, the Spicy Ryes sauces continues to make every meal an unforgettable one. With just one bottle of our sauces, foodies can coat, marinade, drizzle, glaze their food for an exciting twist on the recipe! However, be sure to remember not to cover too much of it if you can't handle spice levels.
Sauces from Highly Sourced and Organic Ingredients
The only problem we can gauge with the Spicy Rye sauces is that too many of us out there can't seem to get enough of it. Serving to both wholesale clients and individual customers, The Spicy Rye sauce has created quite a stir among the masses because of the delicious flavours! This is why people just can't get enough of it! If you find yourself in trouble getting your hands on our sauces, we come bearing good news.
Now Stocked at Ralph's!
The highly organic sauce created from the most natural and delicious ingredients is now stocked at Ralph's in Twickenham! Readily available at the infamous Ralph's, you can now enjoy the Spicy Rye sauces to your heart's desire without having to go through any hurdles in getting your hands on it!
Versatile Sauce Range for a Sensational Ride
Available in a wide variety of flavours and kinds, the Spicy Rye's sauces have got you covered, regardless of what cuisine or food item you might be enjoying. From the Very Hot Sauce, (as the name explains, get ready to have your mind blown!) to the classic Spicy BBQ Sauce, a pepper-ish Ghost Pepper Sauce, some fruity yet spicy ones like the Citrus Hot Sauce and the Hot Mango Sauce to something unique for your pantry like the Tropical Rum Sauce, they have got it all at Ralph's!
The thing people like about Spicy Rye's is its versatility when it comes to the menu range. While the hot sauces are an outstanding product range on their own, that's not where the menu comes to a halt. At Spicy Rye's, there are sauces for each and every meal of yours.
Call our team now on 07999481125 for more information. https://spicyryes.com/