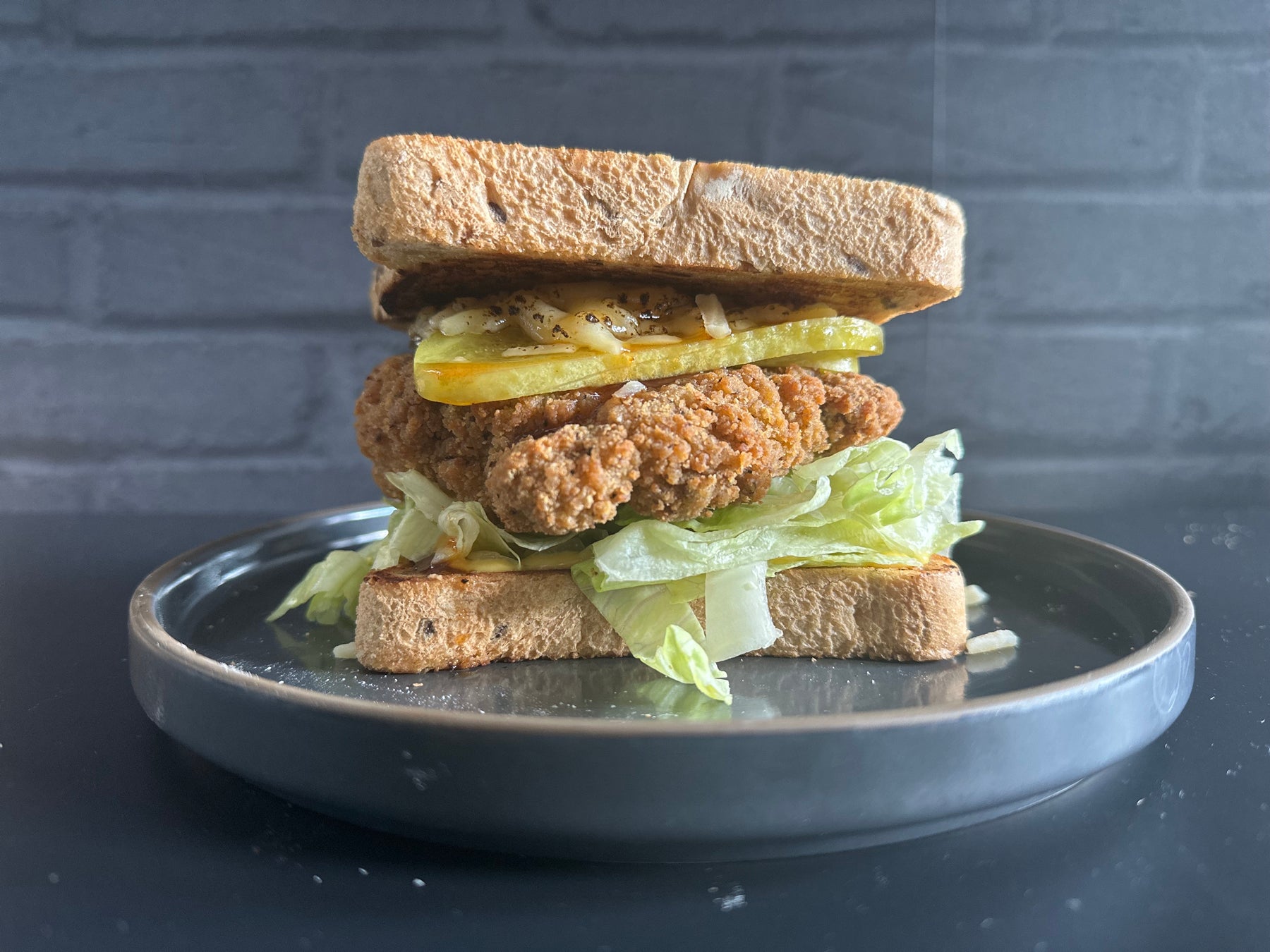 Spicy Rye's Ultimate Fried Chicken Sandwich: A Flavour Fiesta!
Hey food lovers! Craving a sandwich that's a perfect blend of spicy, sweet, and oh-so-cheesy? Well, look no further! 🎉 Dive into oursimple, easy-to-followSpicy Rye's Ultimate Fried Chicken Sandwich recipe. This isn't just another sandwich; it's an experience.
Why This Sandwich is a Must-Try:
Kick of Spice: Every bite promises a zesty punch, thanks to our Carolina Reaper mayo. 🌶️
Sweet Retreat: Our exclusive Spicy Rye's Cognac and Honey Pepper Sauce is the drizzle of dreams. A hint of sweetness paired with rich Cognac? Yes, please!
Cheese, Please: We've added a delightful cheese layer that's torched to perfection. Gooey, melted cheese on a sandwich? That's what we're talkin' about! 🧀
Easy to assemble and packed with flavours, this sandwich is perfect for lunch, dinner, or anytime you want to treat your taste buds. Whether you're a pro chef or a newbie in the kitchen, ourstep-by-step recipe ensures you'll create a masterpiece.
Don't wait! Put on your chef's hat and whip up the most tempting sandwich ever. Share your delicious creations with us using #SpicyRyesSandwichMagic. Let's get cooking and biting!
Net Orders Checkout
| | | | |
| --- | --- | --- | --- |
| | | Subtotal | €0,00 |
| | | Shipping | |
| | | Total | |
---
Shipping Address